Breaking Down Barriers: Inclusion in Employment Job Fair
Save the Children Kosova/o, in collaboration with the Kosova Disability Forum and the Kosovo Chamber of Commerce, hosted the "Inclusion in Employment" Job Fair. This event brought together a diverse crowd, including job seekers with disabilities, employers, and even representatives, all united by a common goal – to foster inclusivity in the job market.
The central objective of the job fair was to provide a platform for young people with disabilities to showcase their incredible talents and skills to potential employers. And they did so with determination and resilience. The talent on display was nothing short of inspiring, proving that disability should never be a barrier to success.
At the job fair also present were: Deputy Minister of Finance, Labour, and Transfers, Mr. Agon Dobruna, Executive Director of Save the Children Kosova/o, Mr. Ahmet Kryeziu, Chairman of Kosovo Chamber of Commerce, Mr. Lulzim Rafuna, Director of Kosova Disability Forum, Mr. Bujar and Kadriu, and representative from the Swedish and Italian Embassy. Their presence underscored the importance of inclusivity and diversity in the workforce. It sent a powerful message that the government is committed to creating an environment where all citizens have equal opportunities to thrive.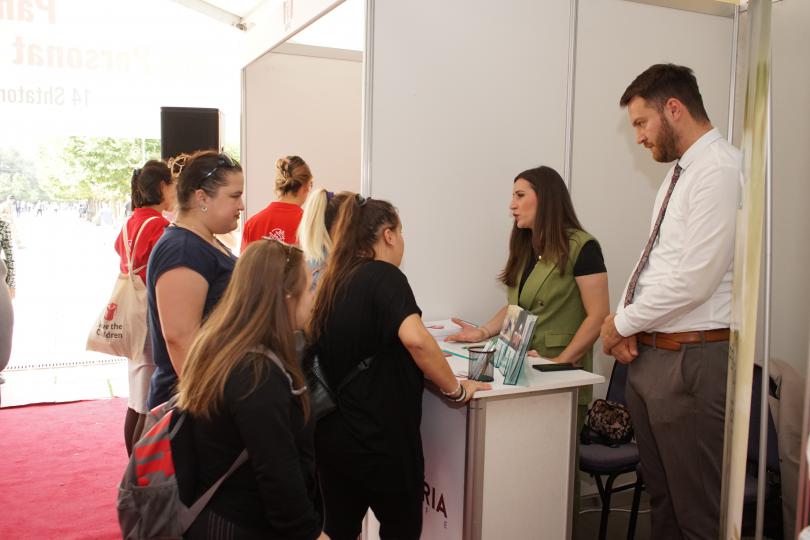 The job fair featured a wide range of activities that catered to the needs of both job seekers and employers. Job seekers had the opportunity to receive career counseling, and network with potential employers. Employers, on the other hand, gained access to a pool of talented individuals eager to contribute to their organizations.
The enthusiasm of both job seekers and employers was contagious. Employers had the chance to see firsthand the capabilities of candidates with disabilities, shattering preconceived notions and biases. This experience will certainly lead to more inclusive hiring practices in the future.
As the day progressed, job seekers found employment opportunities that matched their skills and aspirations, while employers discovered the immense value of a diverse workforce. It was a win-win situation for everyone involved.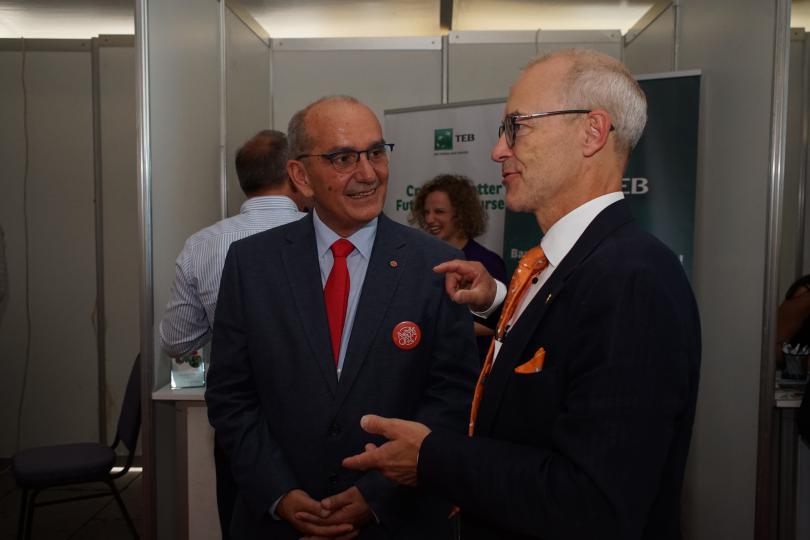 In his address at the job fair, the Executive Director of Save the Children Kosova/o highlighted the importance of inclusivity and diversity in Kosovo's growth and development. He expressed his commitment to supporting initiatives that promote equal opportunities for all citizens, irrespective of their abilities.
The "Inclusion in Employment" Job Fair was not just an event; it was a milestone in Kosovo's journey towards a more inclusive society. It showed that when organizations, government bodies, and individuals come together, they can break down barriers and create a job market that celebrates diversity and empowers individuals with disabilities.